"Stolas" 5 x 7 inch Print (Astrological constellation variants available!)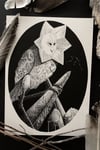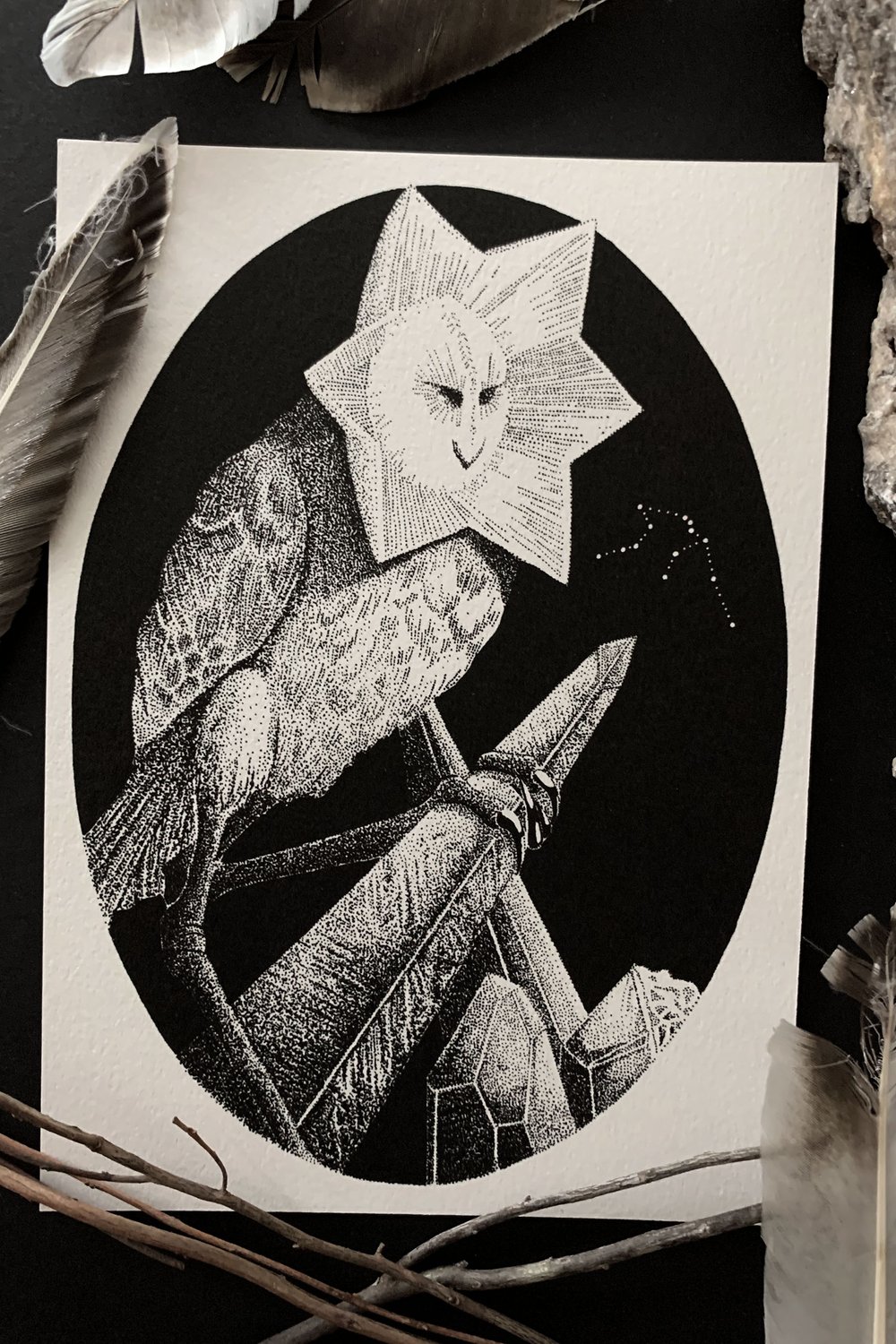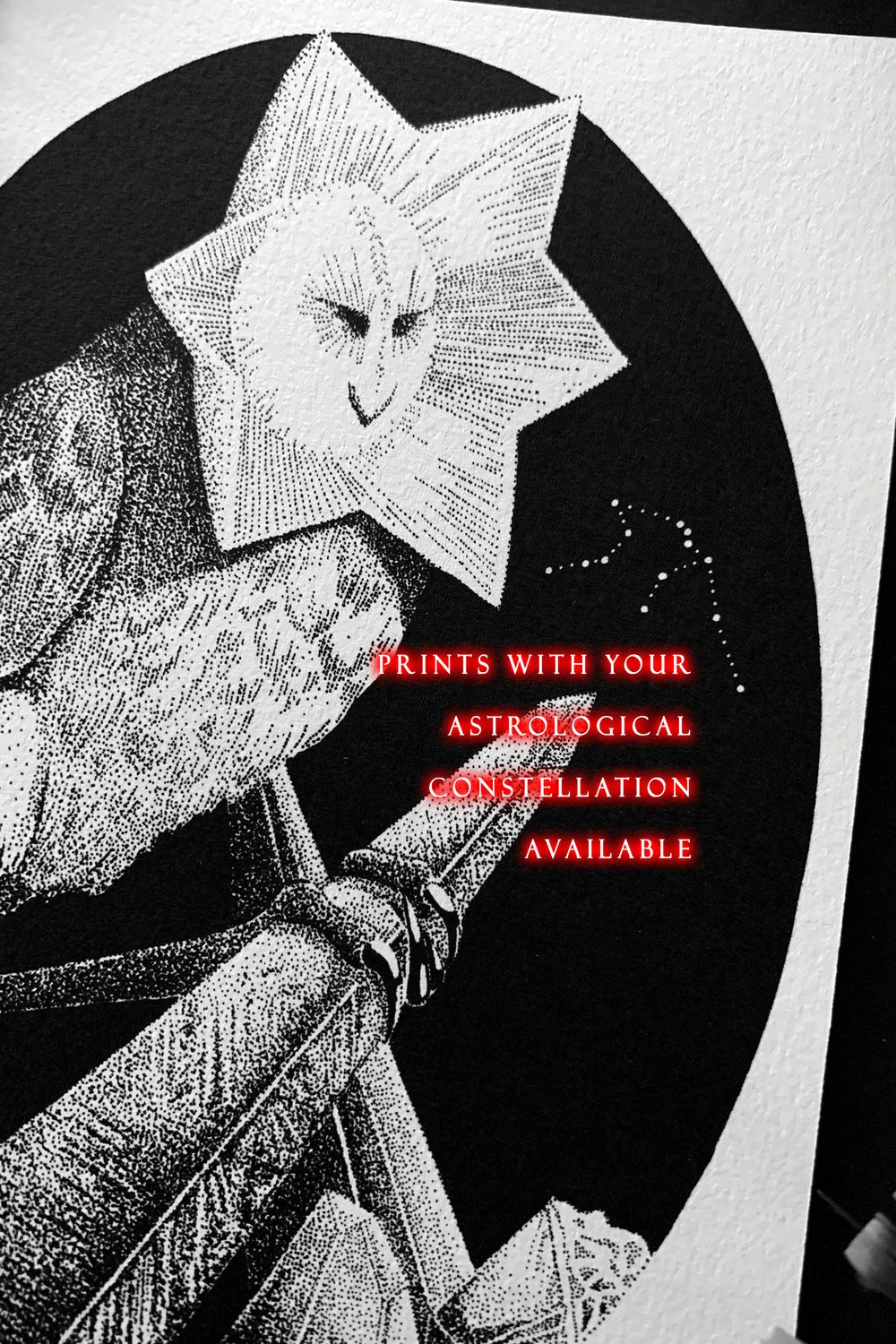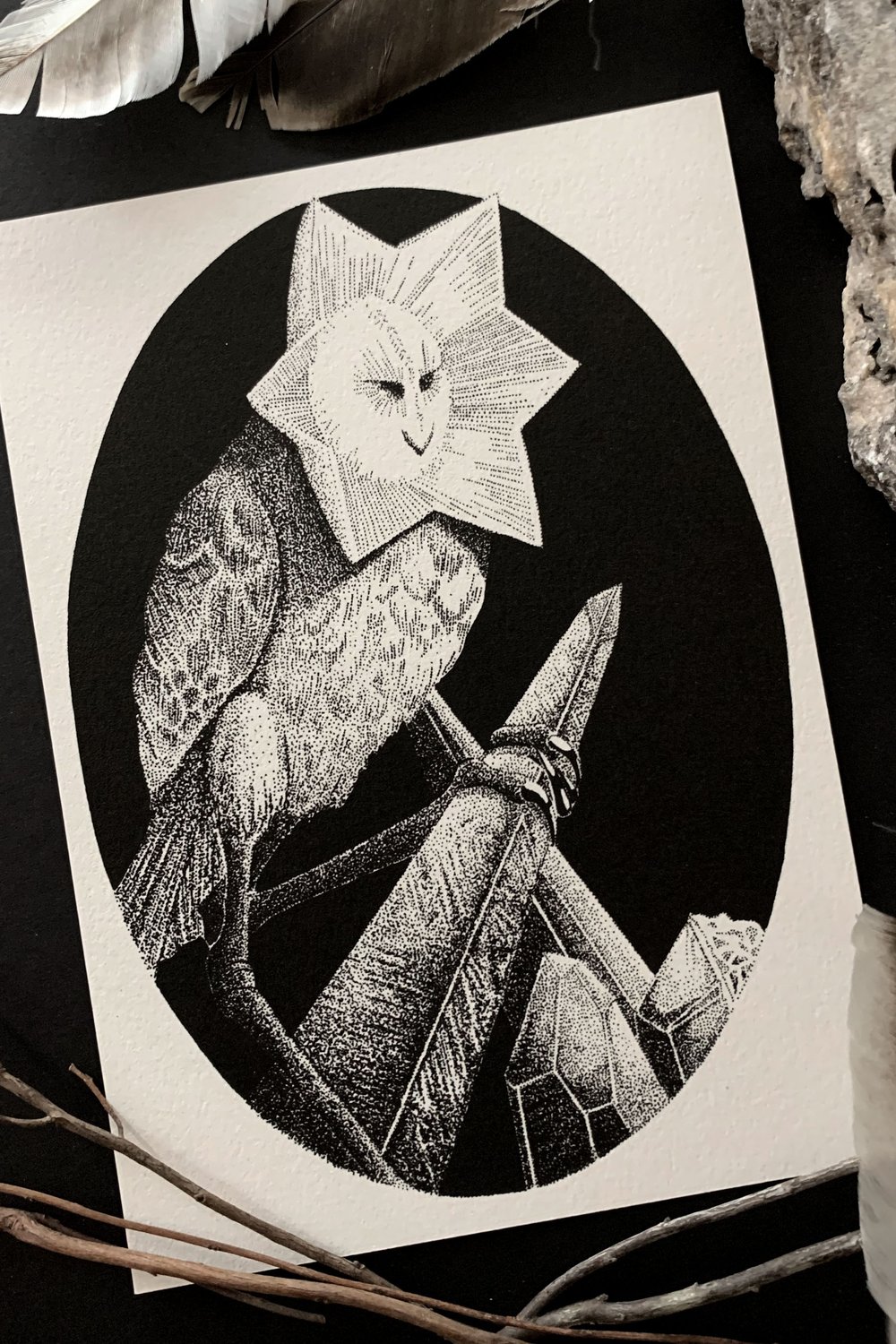 About the Design ~
"Stolas" is a great prince who appears as an owl or a raven. He is knowledgeable on precious stones and astrology. Speaking of astrology, we have 13 variants of this print! Are you a Virgo? Well, you can get yourself a print with the Virgo constellation! A version without a constellation is also available.
5 x 7 inches - Printed on 90 lb. card stock.
**Please note that even though PayPal serves as the payment platform on this website, it is NOT necessary to have a PayPal account to make a purchase.